We are mission minded and we spend time with the missionaries in each country to prepare them and qualify them to bring the gospel to their people. We equip them with whatever they need to share the gospel. We provide vehicles, bicycles, clothing, food, and whatever they feel would help them. Be a part of our missionary work and stand with us with your dollars and help us go into all the world.
OUR PURPOSE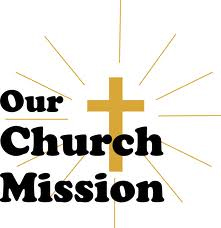 To Be A Restoration Center

To Be A Center for Spiritual Growth

To Develop People Into a Christ Centered Life

To Inspire, Encourage and Equip the Believer
OUR MISSION
To fulfill the words of Jesus in Acts 1:8, to be witnesses unto Him"…in Jerusalem, and in all Judea, and in Samaria, and unto the uttermost part of the earth."

Our Jerusalem is the local church, touching hurting people.

Our Judea is the streets, highways and homes of our city and state, reaching them in every way possible with the gospel of Jesus Christ.

Our Samaria is American, ministering in conferences, campmeetings, revivals and mission works.

Our uttermost part of the earth is helping churches around the world with soul-winning revivals, reaching and teaching personally, and through the ministries of International Ministers Forum.