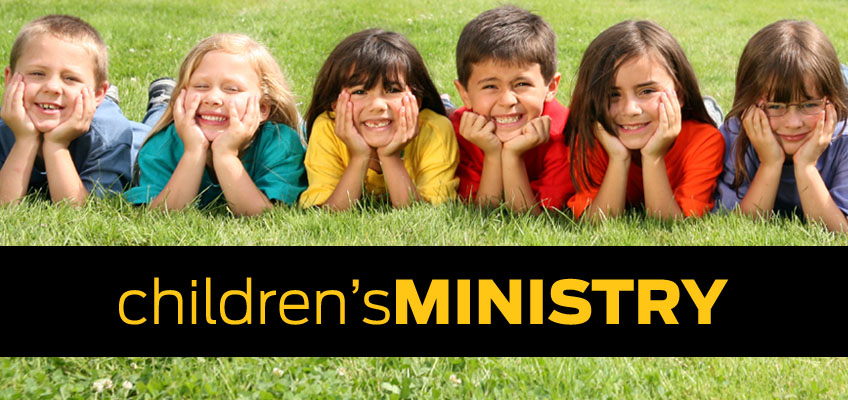 Ministry Mission
The children's ministry of Rehoboth endeavors to provide a safe and engaging environment for families to encounter, embrace and embody the Gospel of Jesus Christ. By creating age-appropriate and biblically sound experiences for children, youth and adults to hear the Gospel, build relationships, and learn the active connection between faith and life, we join in the mission of the larger church in a way that is uniquely suited to families.
Ministry in Practice
Each Sunday morning, families are invited to worship the Lord in song together at the beginning of our 10:00 a.m. worship service. Following our morning announcements, children (infants to 12 years old) are invited to our Sunday morning children's ministry program. While adults remain in the church service, children are able to learn about the Gospel in a fun, safe, and age-appropriate context.
Our team is comprised of volunteers (both families and from our congregation) who have undergone background checks and are trained to minister to the children in their respective age groups. Each class utilizes curriculum to create an engaging lesson that focuses on a Bible story/study, creative activities and games.
While our Sunday mornin program is central to our ministry efforts, we are a growing ministry focused on developing more opportunities for our families and volunteers to be supported in spiritual growth, building community and living out faith through ministry service.
Our hope is that in the near future we can begin expanding our efforts to include ministry to youth; adding more Sunday morning classes so that children are in smaller, developmentally similar groups; and upgrading our current ministry space.
Developing a strong base of volunteer and financial support is critical to our growth. We need committed leaders to disciple the next generation.
Volunteer Opportunities
• Nursery volunteer (8 needed) – hold and play with babies
• 2/3 year old classroom teacher (2 needed) – lead activities & teach lesson from provided curriculum
• 2/3 year old classroom assistant (4 needed) – help teacher
• 4/6 year old classroom teacher – teach lesson from provided curriculum and lead activities
• 4/6 year old classroom assistant – help teacher
• Greeters (6 needed) – run check-in computer and greet parents & kids
If you are interested in volunteering in our Ministry, please email Kathy Gooden, the Children's Ministry Director, for more information on how you can get involved!